And here are the ladies sporting their talents on the tubes. After taking about 30 minutes to figure out the stupid ropes, I finally tugged them around the lake. About 5 minutes later, Alexa wiped out and scraped her eye which is why she looks so stunning in her pictures, but don't worry, she was most concerned with her running mascara:)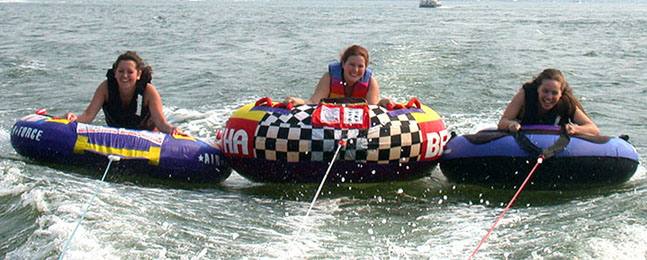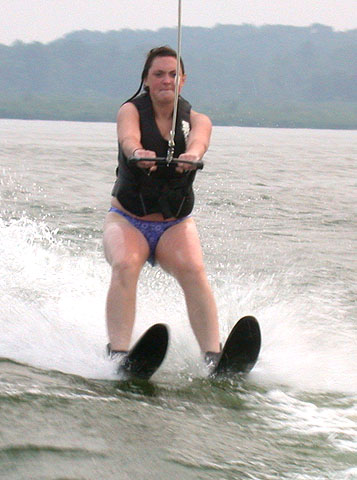 Maggie showed off her waterski skills. I like the look of her bikini sagging inbetween her legs. It adds a nice touch to the picture :)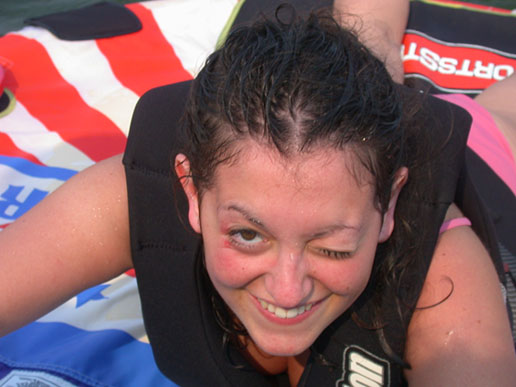 Ahh, the beautiful Alexa, doesn't her face resemble the Hunchback of Notre Dame? Interesting....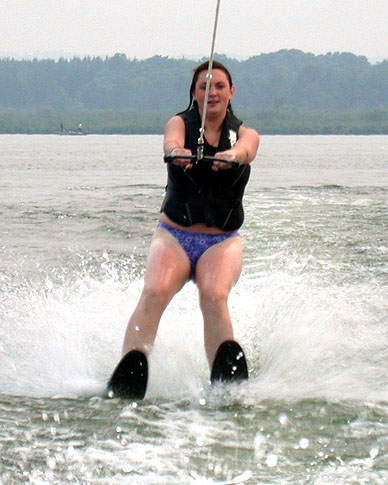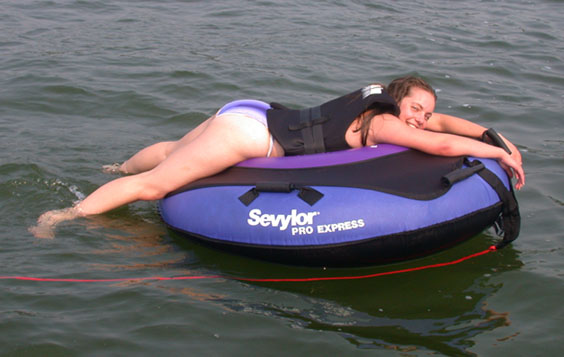 Bri taking a break on the tube. Why are her legs spread open? Who is she waiting for?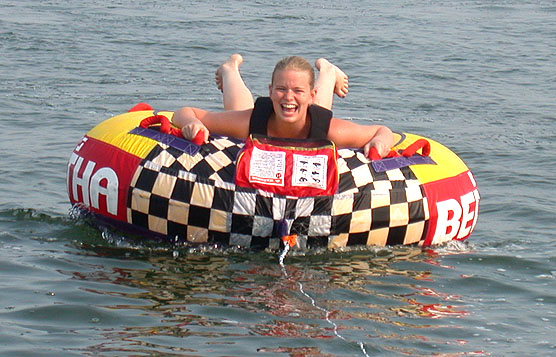 If you can believe this, Sami held this expression on her face the whole time.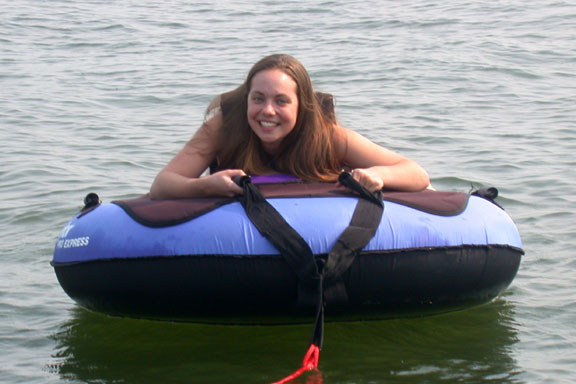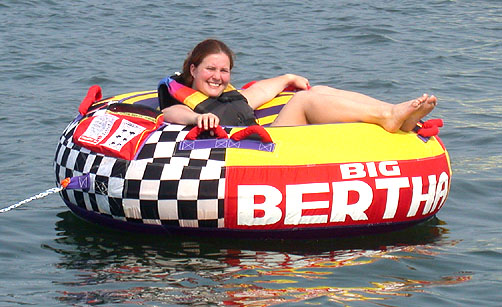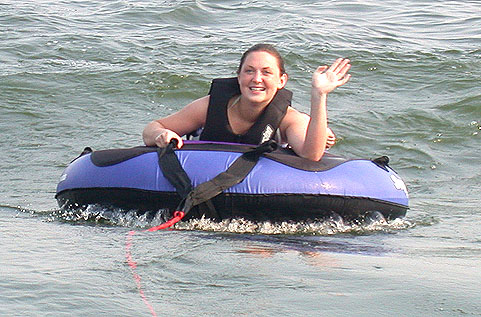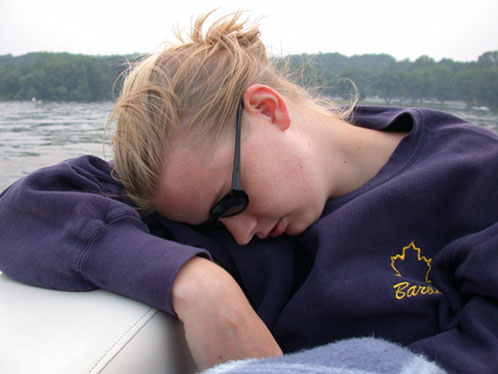 As you can tell, Sami was thrilled with her boating experience.
Click to return to Birthday Photos